Vernier calipers are the most reliable measuring tools compared to dial calipers and digital calipers. Not like dial calipers and digital calipers, Vernier calipers can be exposed to coolant, oil, water, dust and damp. But it needs good eyesight to read the vernier.
Parts of a vernier caliper

Millimeter Reading
Each bar graduation is 1.00mm. Every tenth graduation is numbered . Each vernier graduation is 0.02mm. Every fifth line is numbered.
For example, a measurement of 6.6 millimetres would be obtained by reading 6mm on the main scale, and then adding 0.6mm as determined by the vernier(as shown in the image below).The graduation on the vernier that coincides with the line on the main scale is the correct reading.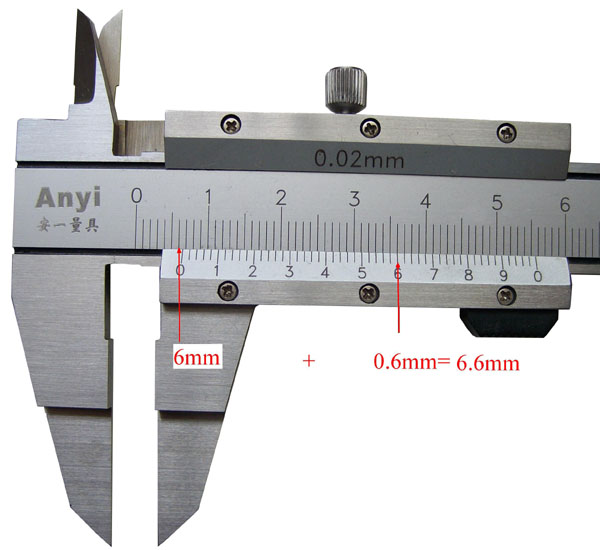 Inch Vernier calipers are read in a similar fashion.